Marital Bliss
Join the thousands of couples who have discovered Marital Bliss, the innovative weeklong real-world game that injects playfulness into your day-to-day routine by turning your everyday situations into super-secret missions. Be supportive and helpful… while outwitting the person you love!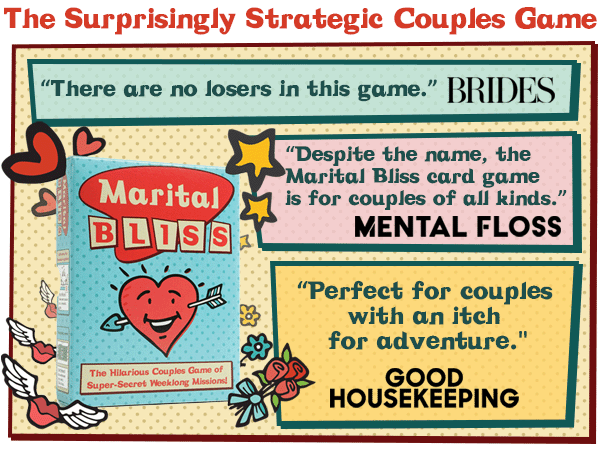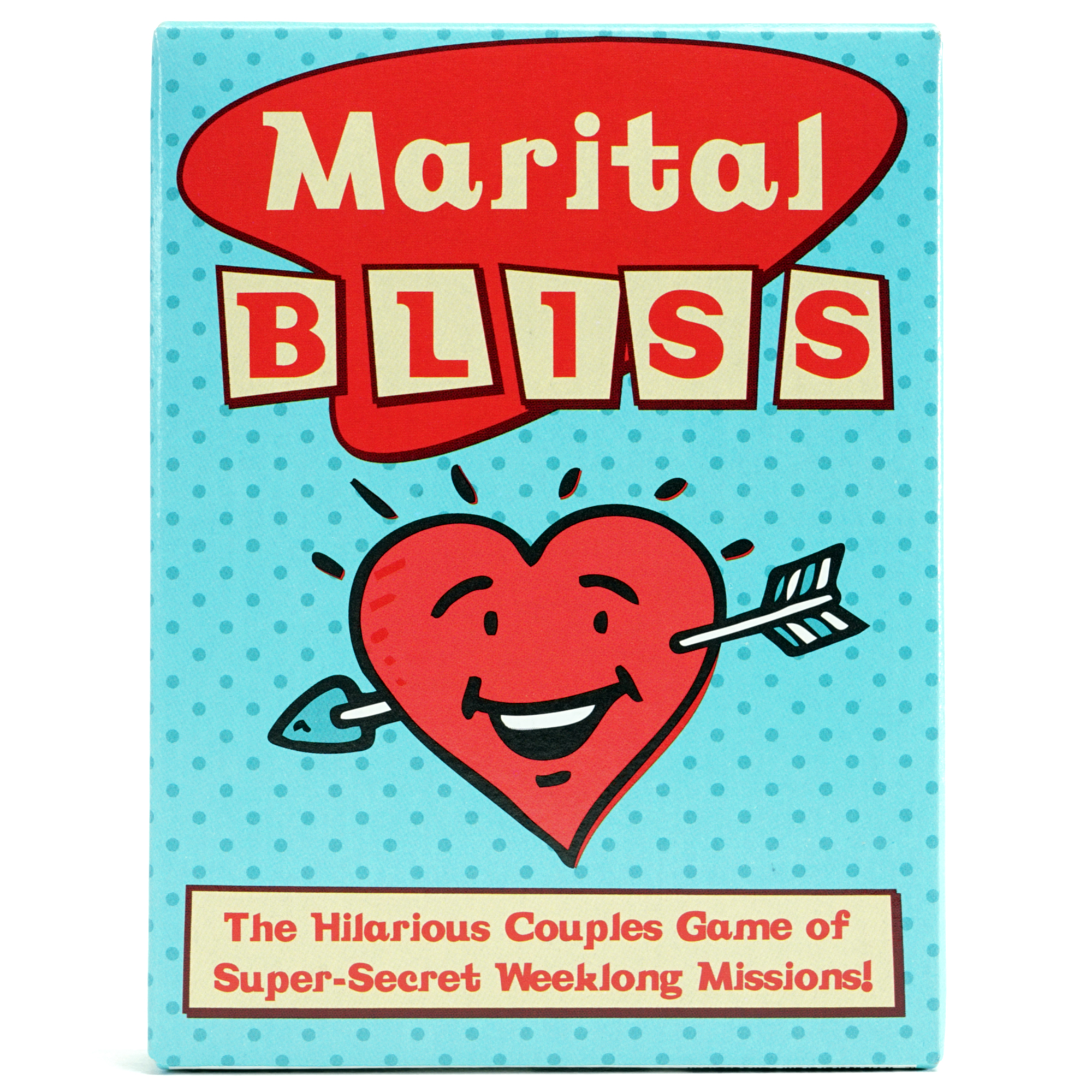 For couples of all ages and interests.
A perfect gift for weddings, anniversaries, and… Tuesdays! With more than 100 unique cards, you can play again and again!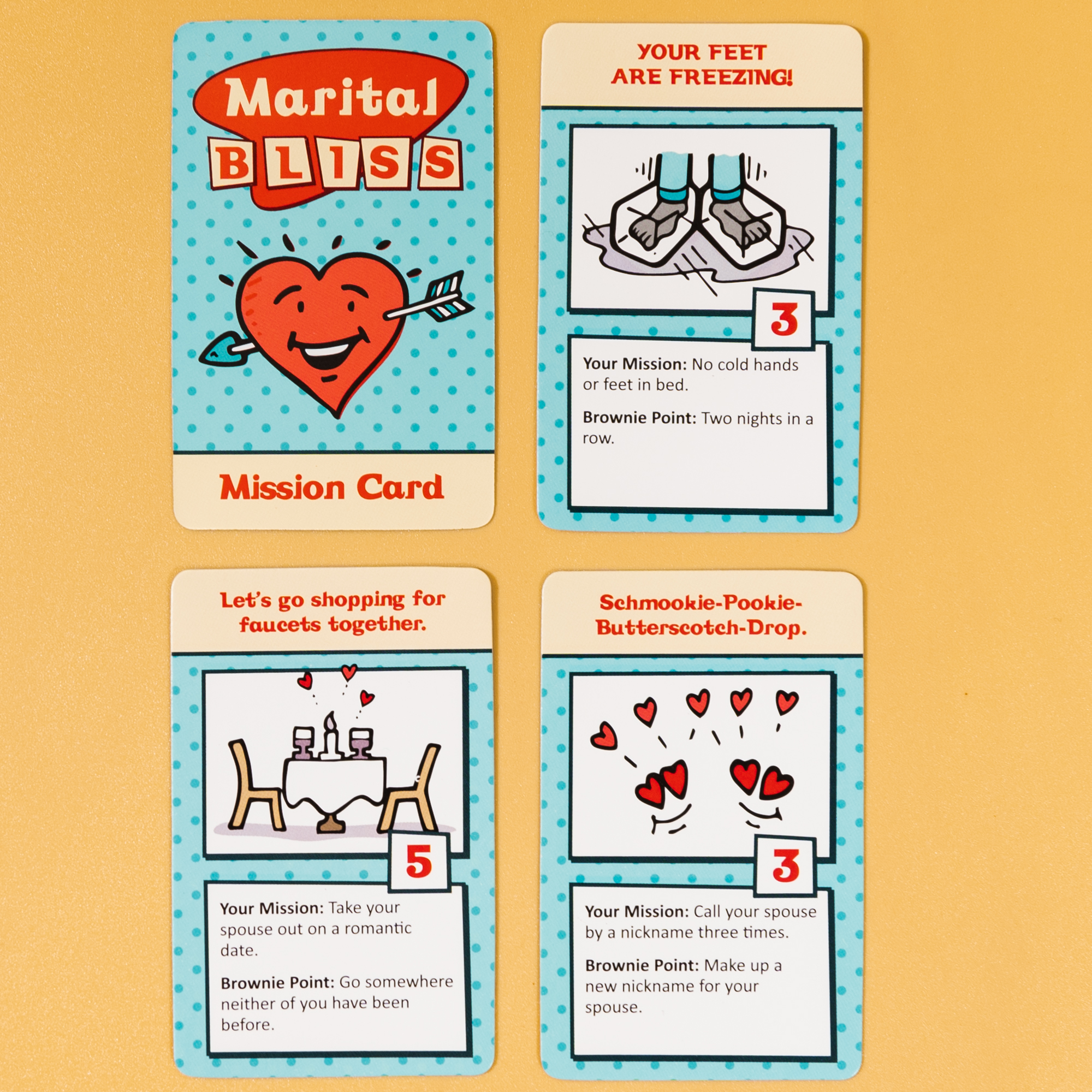 Secret Missions!
Players have one week to accomplish their missions. But here's the hook: They must be done in secret! All week you'll be guessing your spouse's missions, while trying to accomplish your own.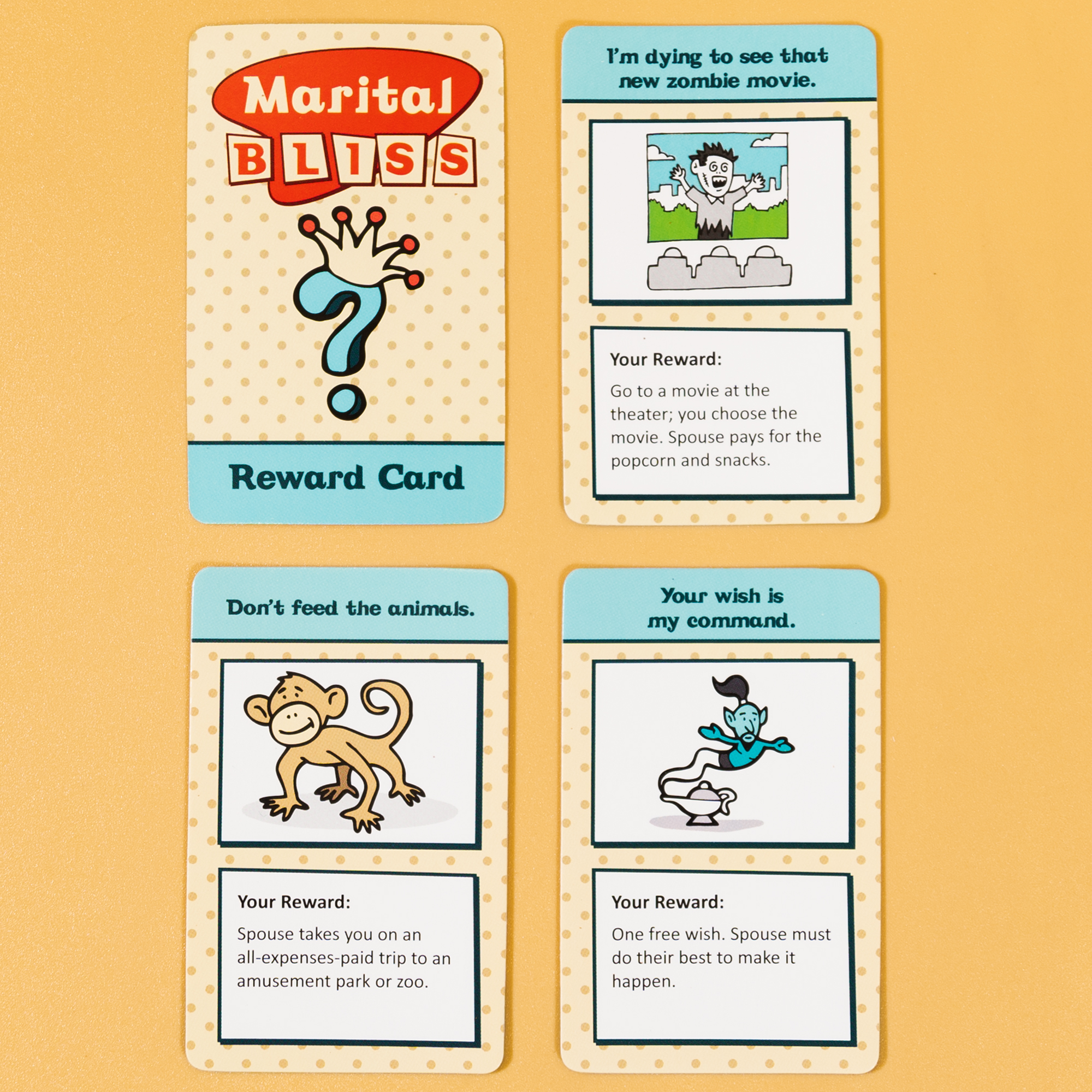 Real Rewards!
The winner wins one of more than 30 real-life rewards, like breakfast in bed, a batch of cookies, an instant quickie, or many more.
---

Marital Bliss is an incredibly interesting unique game that every couple in a serious relationship should check out.

---

Bower's Game Corner
Updated and Re-released!
Marital Bliss has always been a game for all couples, and now it's even more so, with 69 all-new images that make the game as fun to show your friends as it is to play. This expanded and improved version includes 10 new mission and reward cards. Marital Bliss is also now printed in the USA on certified paper and card stock from responsibly managed, sustainable forests.
This card game for couples is seriously cool. I'm a fan.

Jane McGonigal, PhD, world-renowned designer of alternate reality games
---
Get the Game!