This post is for anyone who's dreamed of starting their own business but didn't know where to start, or doubted their odds of success. I know the feeling. Even with a published game under our belts, there's so many times I don't have the answers I'm looking for. It can be overwhelming.
Today, I wanted share some inspiration in the form of a self-contained little metaphor (simile? analogy?) of the benefits of starting a business these days.
My Steed.
One of the first things on my to-do list when I left my "real job" was to fix my motorcycle. I've had it for years and it means a lot to me (Nicole and I used to go for rides on it back when we were dating). Ever since the kids came along, however, it's been sitting in the garage with a flat tire and an engine that wouldn't start.
I considered selling it for scrap. I know almost nothing about working on things with motors. However, most of my friends have already accused me of having a midlife crisis, so I thought they would get a real kick out of seeing me work on my motorcycle like a thinly-veiled attempt to recapture my lost youth. Plus, I love that bike.
My motorcycle is out of production, it was never a very popular bike, and the company has been shuttered for more than 10 years. I had pretty low expectations going in… but the wealth of information available on the Internet, and the helpfulness of total strangers was astounding.
On eBay, I was able to purchase the original service repair manual for my bike.
On Reddit, I found a forum dedicated to my out-of-business motorcycle manufacturer. I posted about the problems I was having, and some very helpful people pointed me in the right direction.
On YouTube, I found a remarkably detailed video describing how to clean and repair the exact same carburetor used on my motorcycle.
I was able to order a few obscure parts on Amazon that I needed to complete the repair.
Lastly, Google Maps helped me find a great little repair shop to get the tire fixed. (And, I left a five-star review afterwards, hopefully helping the next person wondering if it's a reputable place).
Starting a Business ~ Fixing a Motorcycle.
It's easy to forget or take for granted just how much the Internet has changed our lives. The whole process with my bike has been a reminder of just how many resources are available to me online, usually at no cost, if I'm just smart enough to find them and use them.
The skills needed to start a business today are different than they used to be. If you already have your business idea, there is so much information freely available on the Internet that the playing field to get your business started is more level than ever before.
With Google, some determination, and Internet sleuthing skills, you can find all the answers you need, regardless of whether you're fixing your motorcycle, or trying to get your business up and running.
Has the Internet ever astounded you with the exact information you needed precisely when you needed it? Leave your thoughts below.
P.S. And of course, here's an obligatory picture of my newly-repaired bike, outside of the stable and grazing on fresh pavement for the first time in years.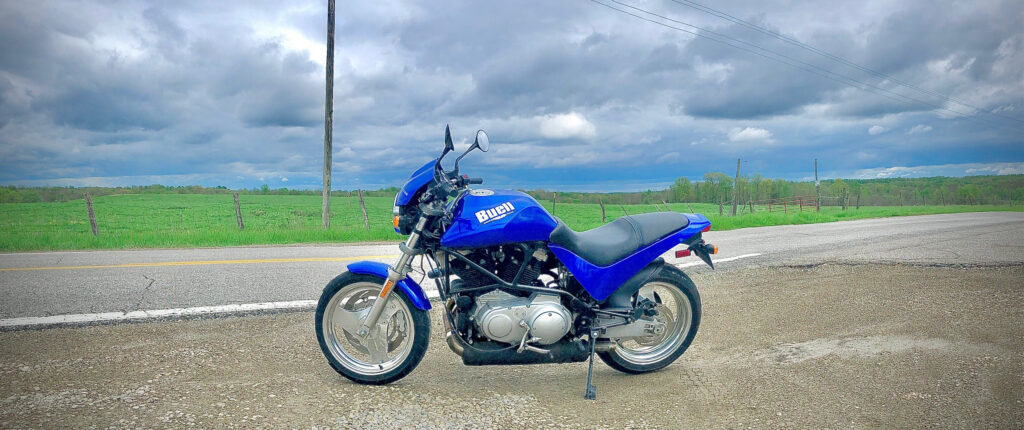 Our updates, your inbox
After subscribing, look for our confirmation email. If it goes to your junk or spam folder, add us to your safe senders list!
---
Recent Posts